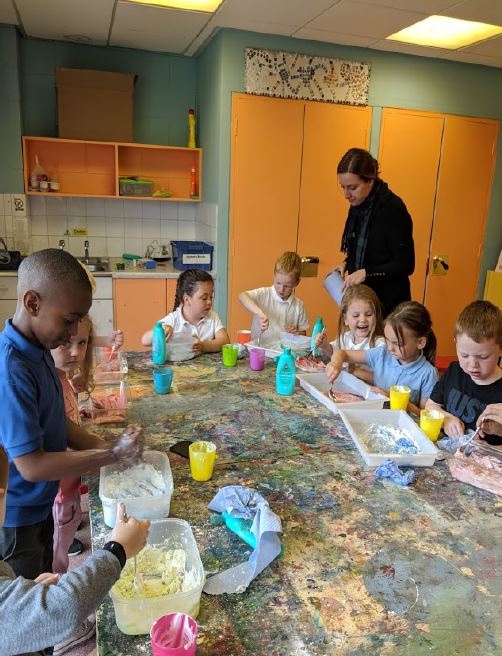 We provide weekly play based sessions to children aged 5 to 8. Play Scotland recently launched their Play Charter to promote play as essential for healthy development: "Children learn so much from play; it teaches them social skills such as sharing, taking turns, self-discipline and tolerance of others, it assists in their emotional and intellectual development and mental health resilience which are core building blocks for their transition years" (Play Scotland, 2017).
Our play project staff team are trained in play approaches and inclusive play (through Play Midlothian) and offer opportunities for children to learn through messy, sensory, loose parts and outdoor play.
We are currently working on a Messy Play Recipe book that children can take home. Outdoor play is also very popular, with free play using parachutes to build dens, sticks to build structures and creating new games using resources from nature. Our plans for play in 2019 include the extension of the programme for age 8+, with a focus on outdoor and adventure play.
For more information contact Adele