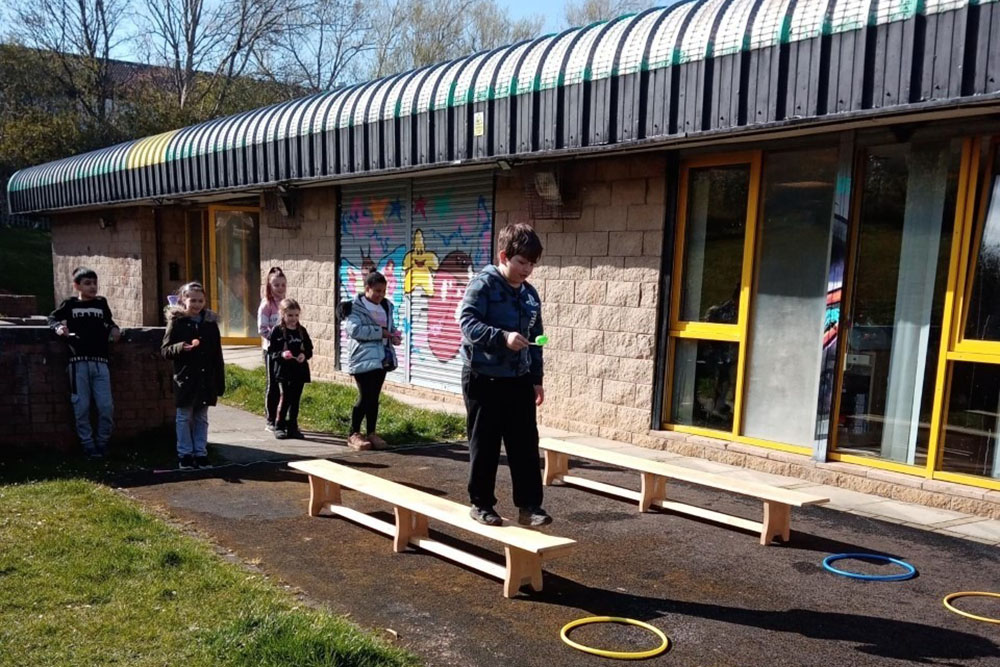 We offer free open access activities every week for children and young people. Open access provision allows children and young people to spend time with their peers in a safe, supportive environment. Our team offer a huge range of activities designed to develop skills, increase confidence and self- esteem and act as a diversion from risk taking behaviour.
Our aims in open access provision align with the "Nature and Purpose of Youth Work" set out by Youthlink, Scotland's national agency for youth work:
Build self-esteem and self-confidence.
• Develop the ability to manage personal and
social relationships.
• Create learning and develop new skills.
• Encourage positive group atmospheres.
• Build the capacity of young people to consider
risk, make reasoned decisions and take control.
• Develop a 'world view' that widens horizons.
Youth Work programme:
We run three clubs a week for young people aged 12 to 18. These take place in the evenings where young people can be with friends, get support from youth workers, build life skills and take part in activities such as art projects, sports, cooking and themed workshops.
Our youth work team are trained in a range of areas that can support young people, including sexual health and relationship education. PYCP is a registered c:card point where we can provide free contraception and advice. Our youth workers can also help young people with employability or with accessing other supports and activities in the community.
Children's Programme
At the moment we offer three children's clubs a week. These are organised into age groups and take place after school on weekdays. Our team of core workers, sessional staff and volunteers make sure that children have as much say as possible in the activities on offer ranging from art and crafts, sports, group games, cooking, quizzes and much more!
We also provide programmes in school holidays, including activities in our centre, exciting trips such as go-karting and climbing and residentials ranging from a few days to week long stays. Providing a nutritious meal every day in school holidays for any local young people aged 5 to 18 is an important part of our holiday service, recognising that some families can struggle without free school meals.
You can see our current activities here: SEPTEMBER 2022 TO JANUARY 2023 PROGRAMME