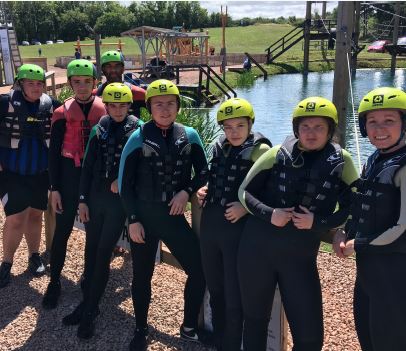 Recognising that many young people in our community are very far away from the job market, we have developed an employability programme called PT4Y (Positive Transitions for Youth), which focuses on building skills and confidence at Stages 1 and 2 of the Employability Programme.
It is an individually tailored key work based programme, with a weekly drop in and other group activities. Many of the young people we work with are socially isolated and this increases their social skills and team working. We also offer 1:1 support regarding employability issues.
The Positive Transitions group helps young people aged 16-24 progress towards positive destinations. We focus on improving young people's transferable work skills by supporting them to engage in group settings with their peers. Working with partners we cover a variety of bespoke sessions surrounding: healthy eating, outdoor activities, drug and alcohol awareness, self-esteem, confidence, relationships and employment sustainability. Lunch is provided every week, this usually involves the group preparing the food themselves.
This is not a 'classroom' based group and aims to be engaging and enjoyable for the young people attending. You can receive *£30 per week EMA for attending this group if you are eligible for the funding.
To find out more information contact Jen