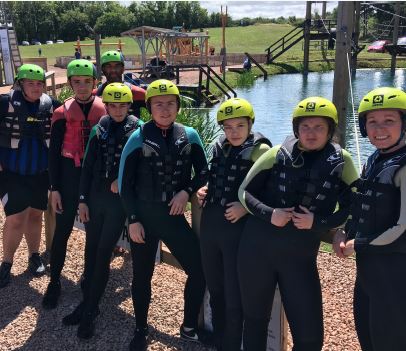 Since PYCP works with young people from age 5 to 18, this means that a young person can go on a long journey of support and opportunity with us. We believe in offering young people progression routes, for example helping out in youth clubs, coming to PYCP on work experience, volunteering or working with us. Some of our staff team attended PYCP as a young person!
In the last two years we have developed a more integrated approach to volunteering as well as expanding and diversifying our volunteer team. We have developed a range of resources to support volunteers through their induction and initial training, which have been successfully used by  24 volunteers over the last year.
Diversity is a key value. Our current team of volunteers range in age from 19 to 70+ and come from a variety of backgrounds. We also support two volunteers with a learning disability. We have found that volunteers get involved for a variety of reasons, from those at the start of their careers looking to gain more experience, through people looking to do something different and work with new groups of people in their spare time, to retired people looking to give something back to the community. Some volunteers have stayed with us for a shorter time, this has been mostly because they were seeking, and have found paid work in a related sector. We are pleased to have supported volunteers to do this. We have also supported a number of placement students from University of Edinburgh Community Education department, and have also developed a new relationship with the Psychology department. We also offer various projects for young people to build skills through volunteering, such as our "Teen Boutique" project which offers quality clothing at a low cost to young people, staffed by young people.
For more information contact: Debbie