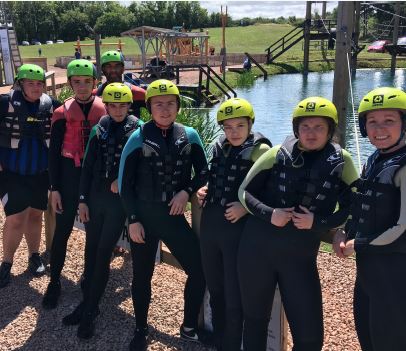 Employability Support at PYCP
Over the years we have supported many young people through employment and training programmes. More recently we ran our Positive Transitions for Youth (PT4Y programme), funded by Edinburgh City council managed by Capital City Partnership. We established a partnership with Edinburgh Councils Life-long Learning and Development team and co-worked the group together. An employment programme was developed on a weekly basis for young people aged 16-19 on Activity Agreements. The sessions were aimed at building confidence and motivation to move onto other projects and training programmes and to look at the future with a positive attitude. In addition to the employment group on a weekly basis one- to –one coaching sessions were also provided to young people needing specific employment support. The young people were all at Stage 1 and 2 of the Strategic Skills Pipeline, meaning that they were very far away from work and needed a high level of support to manage this transition. Some of the additional activities young people were involved in include:
The FitBit- Busy project  – working with Edinburgh Leisure, Pilton Community Health Project, and other local agencies to encourage healthy lifestyles. The participants were given Fit Bits to monitor fitness levels, hearts rates and sleep patterns. At the end of the project all the participants noted an improvement in their health and they felt positive about their next steps into college or further employment training.
The Adventure People project – activities included trips to Go Ape, Foxlake, Quad Biking and Archery. A camping trip was organised with Venture Trust to Loch Aird. This was the first time some of the young people has been away from home and spent time outdoors.  They also were also involved in a conservation project in which they achieved a John Muir Award and also attended Edinburgh College where they completed SQA units in the steps to Employment awards.
Leadership programme with John Loughton through "Dare to Lead". Some of the activities included identifying personality styles, learning how to set realistic goals and how to communicate effectively with others. They also participated in outdoor activities and team games, which continued to build on leadership and push young people out their comfort zones and encourage them to work together closely as a team.
We are currently fundraising for our Employment Service as it is key to supporting young people into the next stage of their lives and giving them aspirations and encouragement to succeed in the future.
New Programme with the Co-operative College  – April 2019
This partnership programme will support young people / adults between the age of 15-30 years, to set up and run their own co-operative business. They will learn about the history of the co-operative movement and how it transformed the lives of millions of people across the wold and gain a greater understanding of marketing, finance, and develop employability skills including customer service and sales. They will gain the support of a mentor to help them during the project.
They will meet once a week to take part in engaging activities, equipping them with the skills needed to gain enterprise and employability skills. They will
Gain a deeper understanding of co-operative values and practices
Set up their own 'co-operative' taking action to tackle any problems they collectively identify in the local community
Work with a mentor from a local co-operative to help them during the project with the development of their ideas and gain insight into what is needed in the workplace
Gain confidence and skills to take into their working life, boosting their local community
Have the opportunity to achieve an ASDAN Award in enterprise