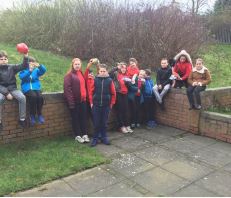 Although our open access programme has a range of benefits for young people, some young people need more support than this can offer. We have a long history of providing individual support to young people, who can refer themselves, or are identified by their schools or other professionals.
The aim of this is to help them work through difficulties in their lives and support them in reaching achievable goals. Support is for a minimum of 8 weeks.
We work closely with other agencies in our 1:1 support work, using the principles of the national "Getting it Right for Every Child" (GIRFEC) framework to guide our work.
Download 1:1 leaflet and referral form here
Contact Laura
Group work programmes:

Sometimes young people really benefit from group based support with their peers, so we also provide programmes such as our Roots and Branches group, where young people referred into the 1:1 support service due to low self confidence and social isolation have an opportunity to build relationships with other young people.